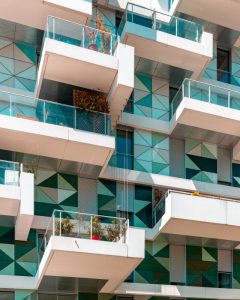 As we have mentioned on occasion, the property administrator is in charge of managing all the legal, financial and technical issues of a particular rural or urban estate, with the objective of maintaining and managing its economy.
A few years ago, there was a problem that for many owners of neighborhood association was very serious. They complained about the lack of communication of the property administrator with the neighbors, claiming that they only met with their property administrator once a year. On many occasions they did not even know the property administrator or the price of services.
Thanks to the progress of digitalization, companies that offer property administration services usually have a website where residents of a community can contact their property administrator via form or email to answer any questions or problems about community accounting, prices of services, insurance, reforms, repairs or any other issue related to the neighborhood association.
What advantages has the property administrator brought to a neighborhood association today?
Peace of mind of good economic management

When the owner of a home that is part of a community knows that he can request any information with a few simple clicks, he feels much more calm and confident to know that there is a professional that watches over the interest of the community and that takes everything up to date .

More training

Digitization has brought an increase in training. Before, workers had to lose days of work to be able to train. Now they can spend a little time each day to train online. The major issues on which property administrator should be updated are: security, data protection, habitability or legislation among others. Of course, you also tend to attend talks, conferences and presentations.

Help the president of the community

Many people believe that being president of a community carries too many responsibilities and avoids being. But having the help of a property administrator is a very important support, since he advises and accompanies the president at all times in matters related to the community, making the neighbors feel calmer.

Mediator function

It may be the case that a neighbor is not up to date with payments. The property administrator also handles mediation to avoid conflict with other neighbors. It will try to talk to the delinquent neighbor, explain the situation and try to reach an agreement that benefits both parties. In case of not reaching any agreement, it will be the neighbors who decide if they want to take the case to court.
What we must be clear about is that a property administrator, rather than an expense, is an investment. There are communities that prefer to manage themselves to save those expenses. But they are not aware that paying for the services offered by a property administrator does not mean so much if we compare it with the multitude of problems and headaches that can prevent us. The efforts that the person in charge of a community has to carry out are many and, if he is not prepared or has the specific training for it, possibly, the whole community ends up paying him.