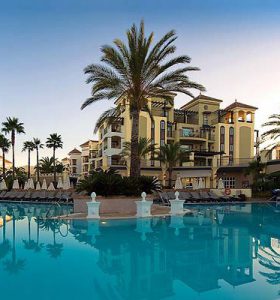 Choosing a Property Administrator without making a mistake is not easy. Many people have the false belief that "anyone can manage a property, since you only have to be aware of payments to suppliers and control the collection of community receipts." But, while it is true that they are tasks corresponding to the Property Administrator, their task goes far beyond that.
He must have a recognized professional qualification, since the level of demand is high and if he does not belong to the community, even more.
For the tasks that a good Property Administrator performs, knowledge of various subjects is required, so it is essential to choose a highly qualified professional who attends training courses to be up-to-date, since the laws change periodically. A recycled and committed Administrator will be able to better advise your community.
Personal characteristics
What personal characteristics should a good Property Administrator have? Of course, each person is different, but there are some personal qualities that good Property Administrators should have in common.
Mediation capacity. Choosing a dictatorial and difficult person to deal with would be one more problem for the habitual ones of this profession.
Seriousness and formality. Imagine that when you need your Property Administrator the most, you do not locate him, he does not return your calls, he delays your appointments or does not give them to you. It doesn't look very good, does it? But be careful, this does not mean that it has to be at your disposal 24 hours a day. Of course, the Property Administrator may be busy, but he analyzes that he shows a minimum of interest.
Are you satisfied with your Property Administrator?
If you notice aspects that you do not like, you can always take the necessary steps to change it. There are many very good Property Administrators in the market. You just have to know how to choose the right one and, with the guidelines we have just given you, you will surely find it easier to find it.