Since last May 12, if you are employed, it is mandatory to register your workday due to the publication of Royal Decree Law 8/2019 of March 8. With neighbors associations the same thing happens, since they have employees as porters or maintenance personnel.
Owners' properties should already be fully adapted and have a labor control system for their workers, thus avoiding having legal problems. Regardless of whether the workday is partial or complete or of the type of contract that the worker has, it is something that does not affect this record. All workers must do it. This system aims to keep the information registered. But for whom? On the one hand, for the company and on the other, to avoid unforeseen events in the event that a labor inspection is carried out.
Tools to perform the time control
In this time control the hours of entry and exit of each worker should be reflected, reflecting the number of hours he has worked in his working day. The neighborhood association is free as to how to carry out this control as long as the method used guarantees the reliability and durability of the data. One option is Day Check, a tool with which companies can see the daily control of their workers, allowing them to avoid errors and access the control data of each of them with a few simple clicks. Its operation is very simple.
Sanctions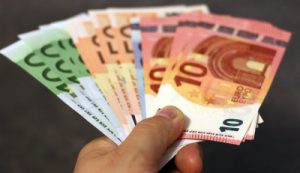 You must be very careful with the control of the working day, since in case of not doing it or not doing it correctly they can impose a sanction that goes from € 626 to € 6,250 depending on the severity. The Ministry of Labor, Migration and Social Security established a period of 2 months for companies to adapt. In that period they were more flexible to impose these fines as long as the company demonstrated that it was taking the appropriate measures to implement the schedule of its workers. But that time has just ended, so you must take the necessary measures if you are making a mistake.
The amount of these fines represents an extra expense for the neighborhood association that many neither can nor are willing to bear. Therefore, the ideal is to have someone to manage it, such as a property administrator.