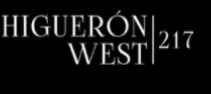 Dear Proprietors of Higuerón West BA12,
We have the great honour and pleasure of introducing our "SAGESA Community Administration"
For almost 40 years, SAGESA has been offering its services to more than 80 urbanizations on the Costa del Sol, between Malaga to Sotogrande. SAGESA offers a professional and efficient service, ecognized by clients year after year, and we are proud to offer our services to your community of owners in the emblematic Higueron West, providing an easier community life.
As well as the community administration, SAGESA can also take care of your private gardens and pool areas, we also maintain the cleaning of the community areas.